E-book, this digital form of book publication, is proved to be extremely successful with a fast growth in recent years not only thanks to its native portability, lower prices (even free), but development of reading technology, software and devices. Internet is absolutely a resourceful library treasuring up billions of books in any genre. Amazon, eBay, iTunes and other similar online stores are great places to explore e-books. But where to get free e-books? If we want to download free e-books for iPhone iPad, how to do? Let's unveil answers one by one.
Where to Download Free E-books
Hundreds of free e-book download sites swarm into the market supplying lots of freebies. But, book limitations, security problem and some other errors of a part of sites may disappoint you. Here, we would like to introduce top 3 sites for free e-books download which collect diversified books in different formats and deliver green downloads.
Gathering over 53,000 free e-books and continuously adding new items, Project Gutenberg is the first recommendation for e-books free download. Every e-book is given in several formats, like EPUB, Kindle books, TXT in order to fit different devices. You can directly read book online or free download wanted format to hard drive or send to Dropbox, Google Drive, OneDrive. Book Search Page allows you to find a book with keywords or get popular/latest/random books, while Book Categories page can help you browse books from specific genres.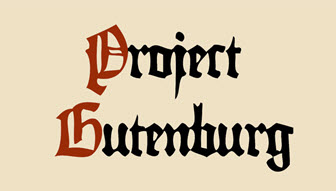 Open Free-Ebooks.net. An obviously category list is displayed. Then, scroll down to access to other book lists: Featured eBooks, Best Books, Great Book Lists (including Christmas Books, Best Books 2016 etc.), Latest Arrivals and Latest Audiobooks. You can explore books from those categories and lists on home page or search by author or title to get the book what you want. This free e-book download site also offers several formats for one book, PDF, EPUB, Kindle and TXT. But, you need to register to achieve e-books free download.
If you are a student or business professional, Bookboon is the greatest place offering useful free e-books. It embraces learning books on various ranges, from language to IT, economics to natural sciences, personality development to social skills and more. Almost all books are in PDF format which is compatible with Kindle, iPhone, iPad and lots of e-book reader software. To download a free e-book from Bookboon, you need to give some information at first, like e-mail address, studying/working, professional/study program.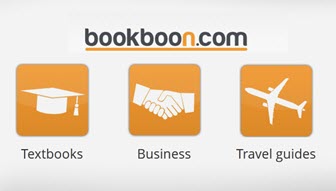 Besides above-mentioned best free e-books download sites, torrent sites also collect a large number of e-books in torrent format. You can probably find any book on those sites but also face security and copyright problem for e-books free download.
How to Download Free E-books to iPhone iPad
It is pretty easy to download a free e-book from online book libraries. Enter one book page. Some gives a download button to access to format list while some directly lists available formats. Select one format and the book will be downloaded automatically. If registration is required, do it!
Now, free e-books are downloaded to hard drive. Next step is to transfer them to iPhone iPad. Instead of iTunes, we highly recommend making full use of WinX MediaTrans, an easy-to-use iOS file transfer program capable of adding PDFs, EPUBs, audiobooks from computer to iPhone iPad with ease. It delivers a fast speed for batching transferring and will never make any data disappear from your devices. It is fully compatible with devices running on iOS 7.0 and later, including latest iPhone 7/Plus.
Please download and install WinX MediaTrans on your Windows (10) PC and follow the steps to transfer free e-books to iPhone iPad.
Step 1.Make sure that iTunes was installed (once) on your computer. Plug in your iPhone/iPad to PC. After launching WinX MediaTrans, main interface with function modules will appear.
We would like to ask you to prevent iTunes auto-syncing. Open iTunes and get Preferences from Edit menu. Hit Device and check "Prevent iPod, iPhones, and iPads from syncing automatically" option.
Step 2. Click Book module. A new page for e-books transfer appears. Hit Add Book button to important downloaded free e-books to this page. According to the format, e-books will be automatically assigned to Books (EPUB), PDFs and Audio Books category.
Step 3. Click Sync on the right bottom of this page to transfer e-books to iPhone iPad. If you don't want to sync one or certain e-books, click "X" symbol on the right corner of each book cover to cancel transferring before hitting Sync button.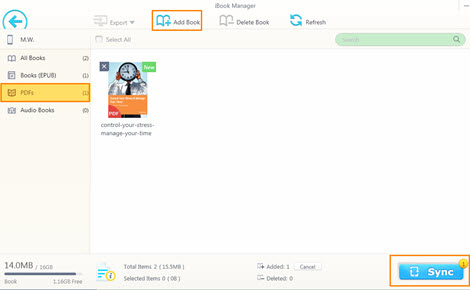 Source: https://www.winxdvd.com/ios-android-mobile/free-ebook-download-for-iphone-ipad.htm